Shipping is free.  Items can only be shipped to the United States.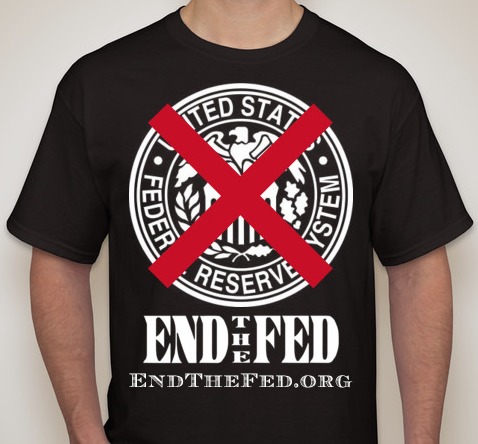 T-Shirt
100% cotton, Black, *Sizes M, L , XL Sold Out*
$13.00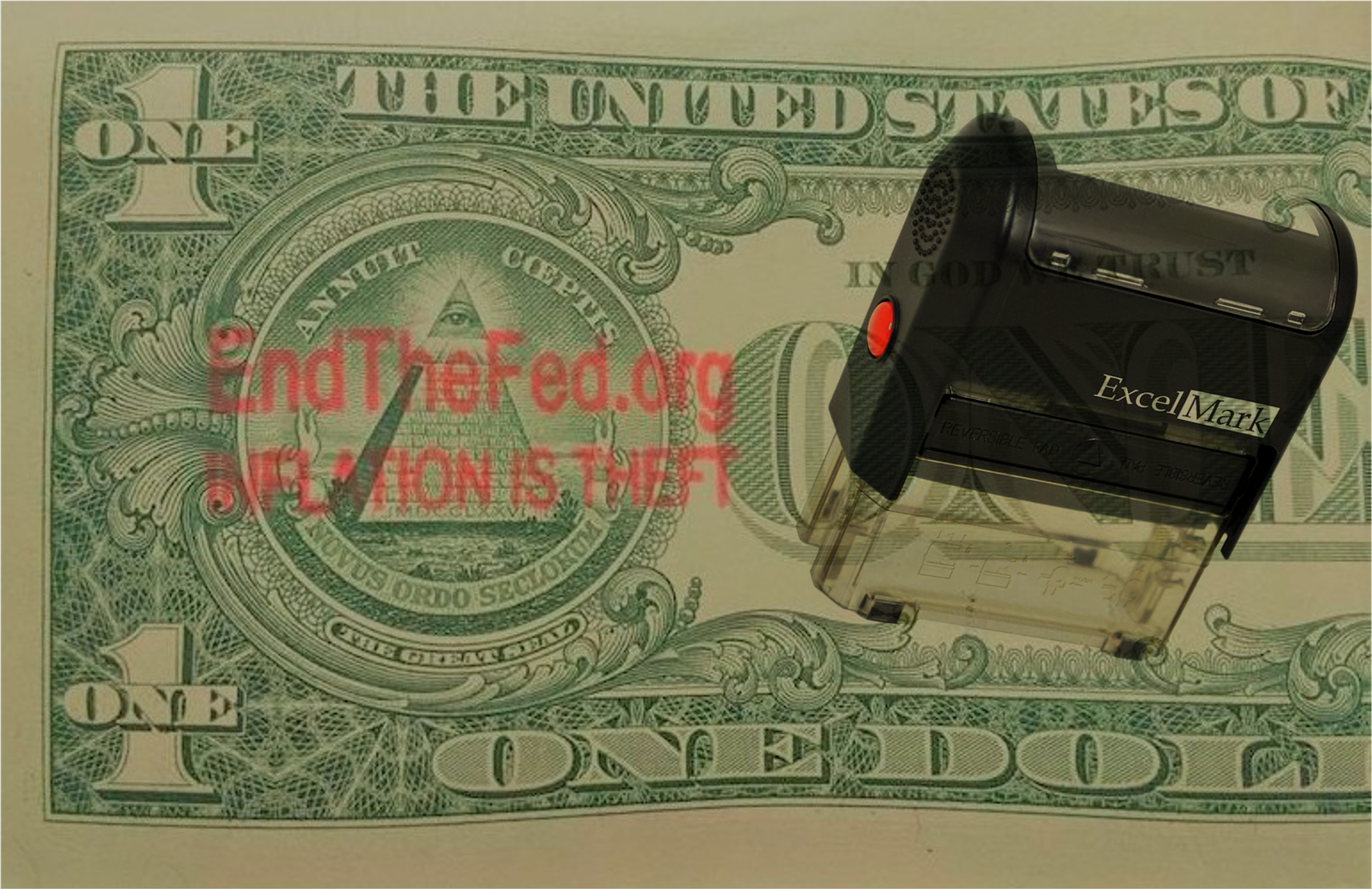 Cash Stamp
Self-inking red stamp with reversible/replaceable pad. Stamps 'EndTheFed.org' with 'Inflation Is Theft' underneath. **OUT OF STOCK**
$

Bumper Sticker
3 inches x 10 inches.
$3.00